Anyone else think Mariah Carey looks like a who?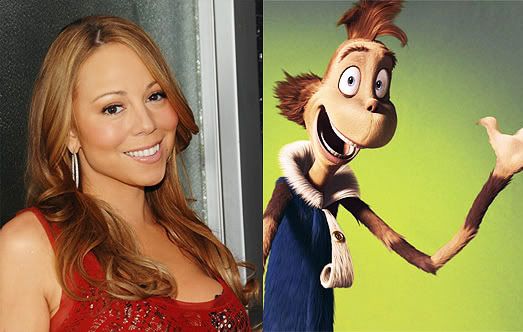 Not the best comparison pictures, but I really think she does.
Sorry to any Mariah fans on flist if this offends them.
Also, I finally watched The Notebook last night and I don't think I've ever cried so much at a film, tears were literally rolling down my face. Its completely heartbreaking and lovely, just from watching it that one time has made it one of my favourite films of all time.
Current Music: Sophie Ellis Bextor - If I Can't Dance